Ecoinformática en Florencia! Summer School the LabEx DynamiTe 2018
Entre el 24 y 28 de Septiembre en la ciudad de Florencia (Italia), tuvo lugar The 2018 Summer School of the LabEx DynamiTe, co-organizado con el LabEx Urban Futures. 
En esta oportunidad, el Dr. Horacio Samaniego representó a Lab de Ecoinformática, en la Escuela que este año abarcó la temática de los datos espaciales masivos: "Massive spatial data: challenges in acquisition, treatment and use for territories".
Conoce más de lo que fue el programa en este link.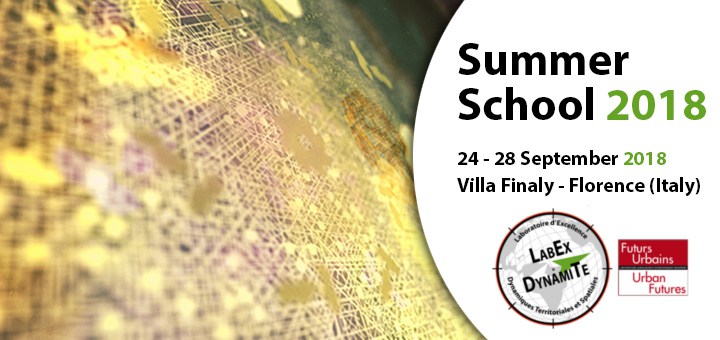 Expositores principales:
Marc BARTHELEMY, Institute for Theoretical Physics (IPhT), France
Marta C. GONZALEZ, University of California, Berkeley, United States
Catherine MORENCY, Polytechnique Montréal, Canada
Remko UIJLENHOET, Wageningen University, Netherlands
Taylor SHELTON, Mississippi State University, United States
Matthew ZOOK, University of Kentucky, United States
Tutoriales de R presentados por:
Kim ANTUNEZ, DREES, Paris, France
Etienne COME, IFSTTAR, Champs/Marne, France
Clémentine COTTINEAU, CNRS, Paris, France
Paul CHAPRON, IGN, Saint-Mandé, France
Timothée GIRAUD, CNRS, Paris, France
Fabien PFAENDER, UTSEUS, Shanghai, China
Sébastien REY-COYREHOURCQ, CNRS, Rouen, France
Lise VAUDOR, CNRS, Lyon, France
Organizadores:
Florent LE NECHET, Paris-Est University, France
Thomas LOUAIL, CNRS, Paris, France
Malika MADELIN, Paris-Diderot University, France